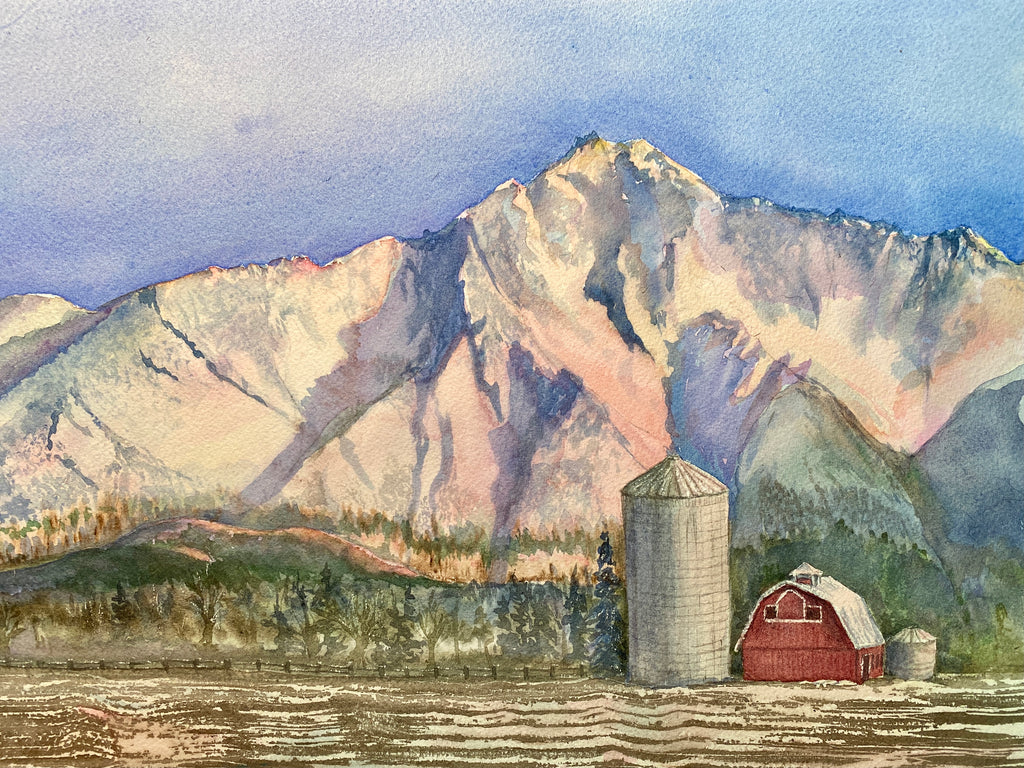 "Pioneer Peak, Pretty in Pink" Original Watercolor
$495.00
The Matanuska Valley has to be one of the most beautiful farmland areas in the world.  It's ringed by a couple of different mountain ranges, and crowned by the magnificent Pioneer Peak.  The gradual shortening days of autumn to winter paint the landscape with colors from pink to gold -Truly a sight to behold.
Original Watercolor, unframed 10" x 14"
Shipped in a secure mailing tube, USPS Priority with Insurance included at no extra charge.

Local purchase available with flat packaging