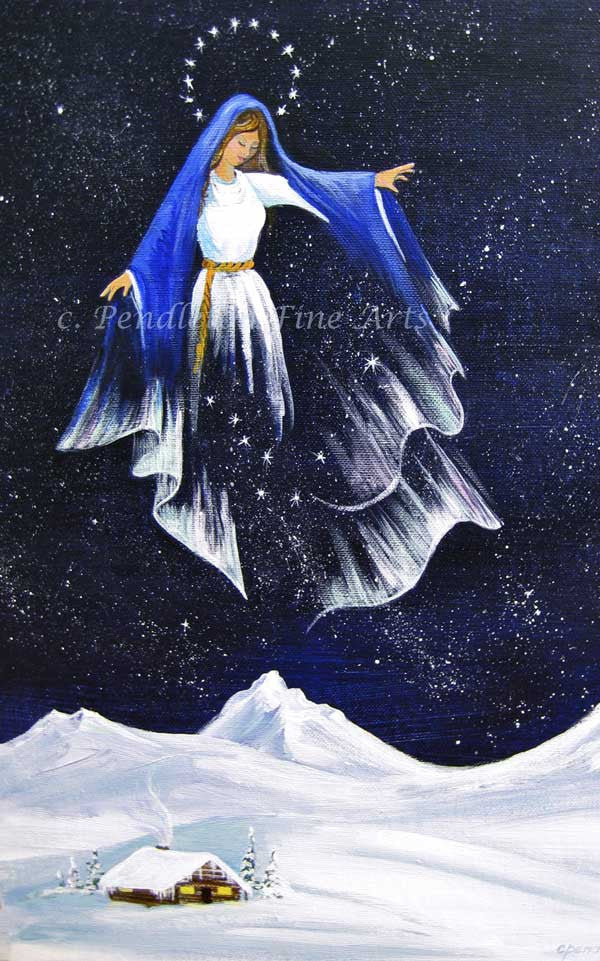 Aurora Maria, Our Lady of the Northern Lights
$75.00
   This is my most recent limited edition print, done at the request of the people at Holy Family Cathedral in Anchorage Alaska. It replicates a banner that I created for the Cathedral back in the '70's. The original was done in acrylics,(a rarity for me) in order to capture the richness of a mid winter Alaska sky.
Limited Edition of 500
Approximate image size 12" x 18"