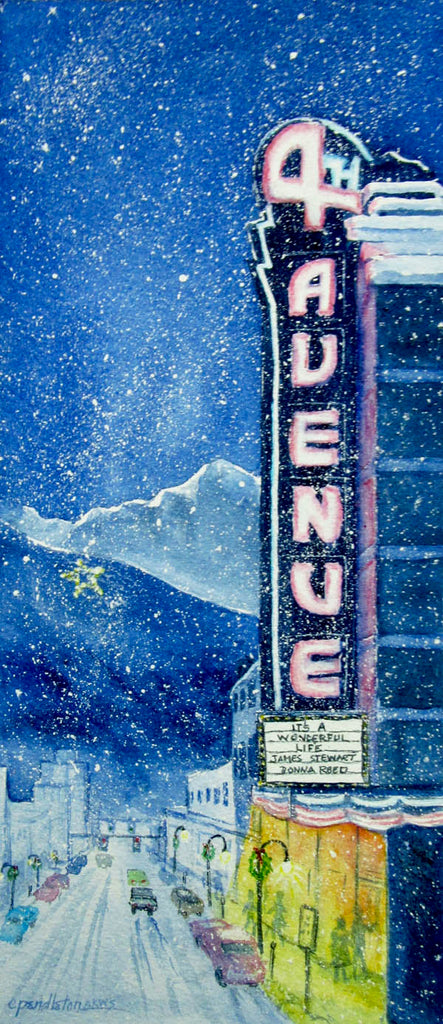 2017 Holiday Print Special Edition "Stars on Fourth Avenue"
$49.00
This special edition of my 2017 holiday card was created by popular request , with a limited number available. 
"Stars on Fourth Avenue "-The main star of this image is our beloved Fourth Avenue theater in the heart of Anchorage, Alaska. Built by Cap Lathrop and opened in 1947, it was a monument of Art Deco opulence at its finest. Due to politics and progress, It sat locked up in silence for too many years, so that, even with historic site status, it could not be saved and returned to its original beauty and function. Despite the heartbreak of it's demolition, the memories of its grand presence are still in the hearts and minds of Alaskans near and far.
 Print size 13 1/2" x 6 1/4"       Image size 12" x5 1/4"   
Signed /Not numbered 
Limited quantity while supplies last
All of my prints are printed on top quality paper by Color Art Printing here in Anchorage, Alaska