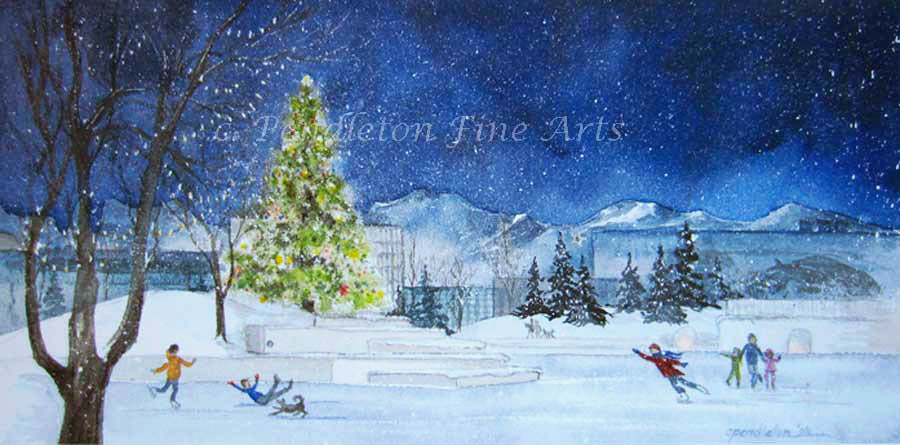 Holiday in Town Square
$75.00
  Each winter, Anchorage transforms into a "City of Lights". Our town glitters with tiny lights in the midst of a vast, dark wilderness.
At the center of it all is our luminous holiday tree, bathing town square with glowing color. Its a reminder that, despite the troubles of the world, we remain a city filled with hope and hometown goodwill.
Limited Edition of 500
Approximate Image size 12" x 6"