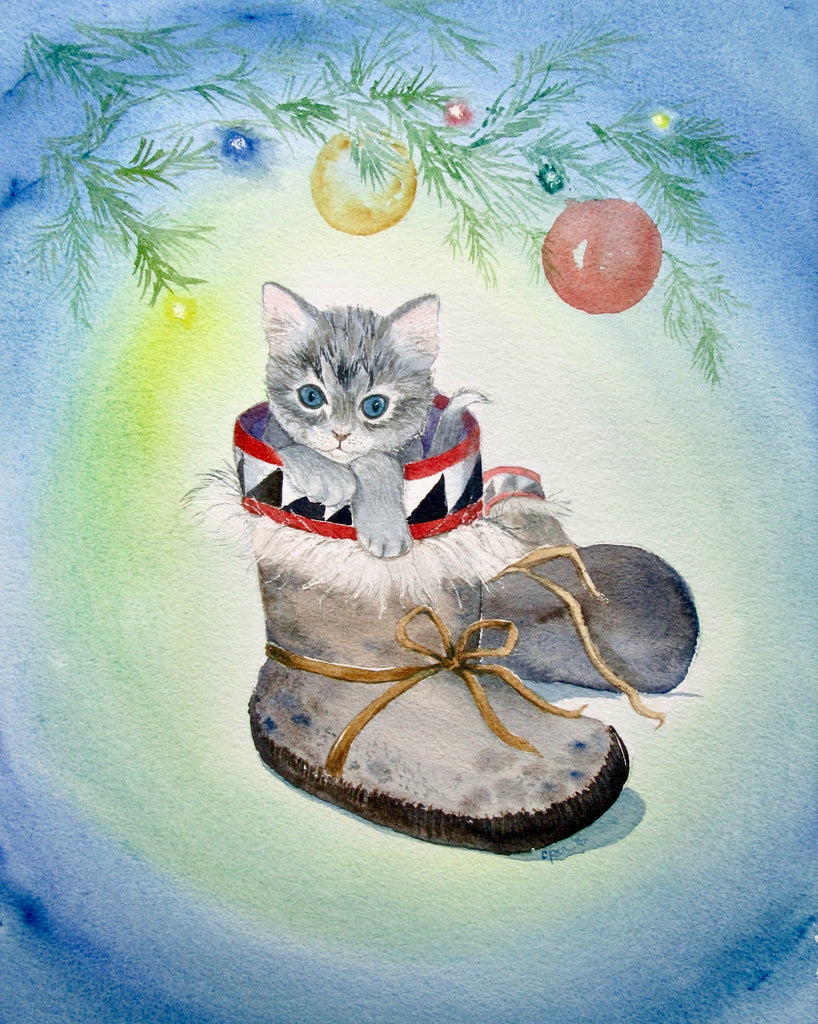 "Merry Mukluks" Original Watercolor
$295.00
"Merry Mukluks" is my proof that dogs aren't the only beloved pets in Alaska. When I submitted this watercolor for approval by my wholesale marketer, I was told to change it to a puppy and brighten up the colors, because cats weren't as popular in Alaska. I replied ,"No" and,"No" to them, and backed the production myself. Need I say, one of my most popular ornaments ever?
Image approx 14"x 12"

Available in oval mat and framed 20" x 18" for local pickup only.