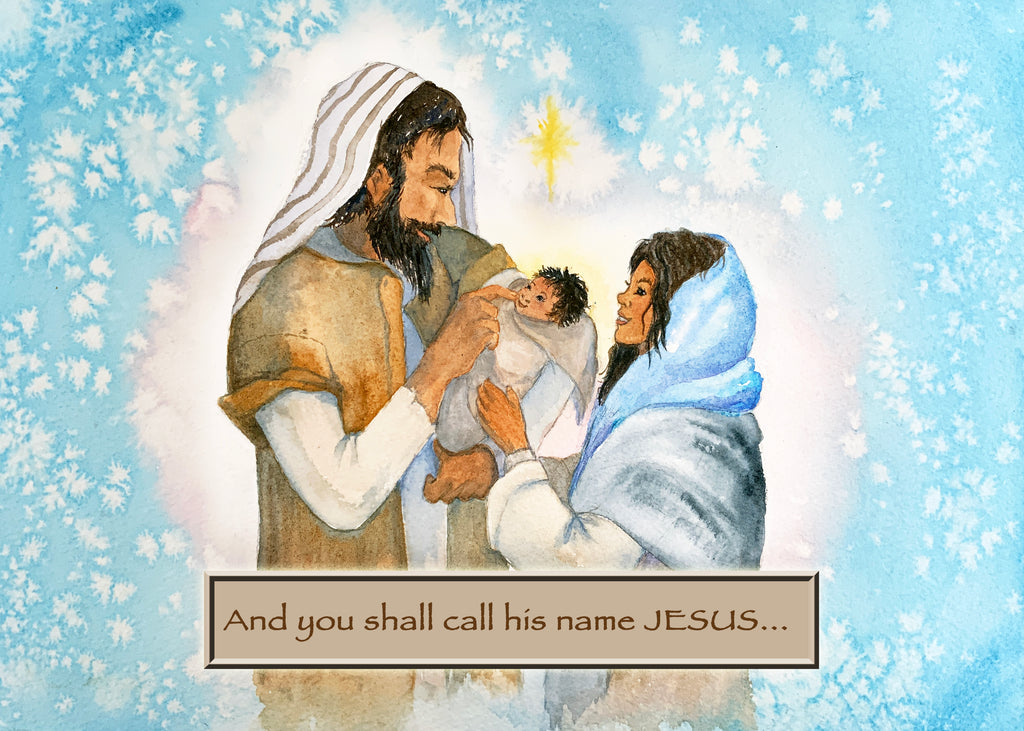 2023 Special Edition Christmas Card, "Joseph's Dream"
$20.00
This year I decided to create and release a special Christmas card for the benefit of our only Catholic Bookstore in the state,"St. Paul's Corner Bookstore & Gift Shop". SPC, next to Holy Family Old Cathedral in Anchorage, is totally staffed by volunteers. My watercolor celebrates St.Joseph and his important role in the birth and raising of the the Christ Child. Responding to the Angel in his dream, Joseph took on the protection of his young wife and one very special baby.
"…And she shall give birth to a son. And you shall call his name JESUS. For he shall accomplish the salvation of his people from their sins."   Matthew 1:21
 25% of the sale of this card will be donated to St Paul's Corner Bookstore, Anchorage, Alaska in honor and memory of all the step fathers, foster fathers, and mentors who have taken on the responsibility of raising, protecting, nurturing, and most of all, loving children not born to them.
  Set of 10 cards/w env, 5"x7" 
   Blank inside  (suggested verse included) 
   Card packages  available at St Paul's Corner Bookstore & Gift Shop with limited quantities available online starting  Oct 15 as well as my bazaars