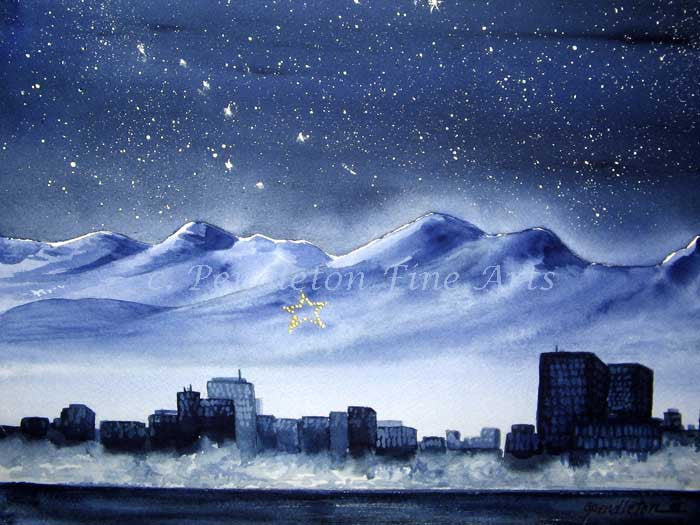 Hometown Holiday
$75.00
   For almost 50 years, with the help of our military, a star has appeared high in the hills overlooking Anchorage, Alaska. It comes to remind us that the holidays are here.  The steady light seems to shield us from the cold and dark of our northern winters,  and warms us with the glow of hometown goodwill.
  Artist's Note: The original watercolor, "Hometown Holiday" was chosen this spring to become part of the permanent art collection  aboard The US Navy's  USS Anchorage, LPD 23, and is currently sailing the seven seas.  
Limited Edition of 500
Image size approximately 9" x 12"